About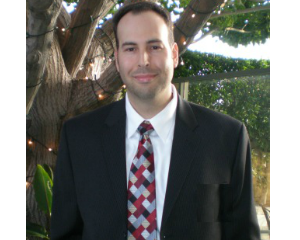 Beverly Hills Appraisal Specialists has been serving the Platinum Triangle for nearly 3 decades. The world-class customer service, accurate and defensible appraisals, and competitive turn times we provide at Beverly Hills Appraisal Specialists have allowed us to become one of the premier appraisal firms in Beverly Hills.
Our Chief Appraiser, Jason Fischman, SRA, AI-RRS, ASA, IFA, AGA, RAA, MNAA, HMS, GREEN has completed thousands of appraisals since 1989, with more than $15 billion in aggregate value, and is regarded as one of the top appraisers in the state of CA. He is also a speaker, real estate investor/developer, licensed real estate broker, and designated member of the Appraisal Institute, American Society of Appraisers, National Association of Independent Fee Appraisers and the National Association of Realtors.
While many of the 20,000+ appraisals Beverly Hills Appraisal Specialists has completed over the years have been mortgage-related our highly qualified team of Beverly Hills appraisers specialize in assisting individuals and professionals who require estate appraisals, divorce appraisals, bankruptcy appraisals, Home Measurement Services and appraisals for other purposes.
We have relationships with many Realtors and brokers, and assist them to establish accurate asking prices for their listings, so that home sellers can obtain top dollar and home buyers can be sure they do not overpay for a home.
In addition to typical single-family homes and condos, we also appraise co-op units, high-rise condominiums, small residential income properties, new/proposed construction. We specialize in prestige/trophy, high-end, high-value, custom, ultra-luxury, historic, unique, architecturally significant and ultra-high quality homes, mansions and mega-mansions. We have appraised the private residences of many celebrities and athletes, along with entertainment, medical and business professionals.
We understand your need for professionalism, discretion, and integrity in an appraiser, so we work tirelessly to provide you with the best experience possible.
Give us a call today with any questions you might have and also check out our 'Reviews' page and see what others are saying about Jason Fischman and Beverly Hills Appraisal Specialists.
Get a FREE Quote for Your Appraisal
Receive a complimentary price quote for the Appraisal Services that fit your needs.