Luxury Home And Mansion Appraisals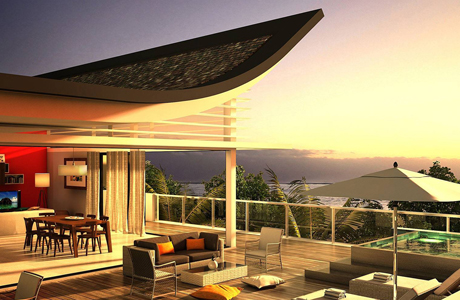 When it comes to a luxury home or mansion, not all real estate appraisers are created equal. The need to engage a certified real estate appraiser with experience in appraising high-value properties cannot be overstated, as hiring an inexperienced appraiser could lead to expensive consequences.
Whether a transaction is all cash or secured with a mortgage, when purchasing a luxury home or mansion, it is critical to ensure that the property is valued fairly and accurately and your investment is sound.
When selling a luxury home or mansion, it is equally important that the property is valued fairly and accurately, so that significant money is not left on the table. This is equally important when a high-end property is a component of a litigation matter.
At Beverly Hills Appraisal Specialists, our team of professional appraisers is experienced in appraising ultra-luxury/prestige/trophy homes, mansions and mega-mansions throughout the greater Los Angeles area, including Arcadia, Baldwin Hills, Bel Air, Bell Canyon, Beverly Crest, Beverly Grove, Beverly Hills, Beverlywood, Bradbury, Brentwood, Burbank, Calabasas, Carthay, Century City, Cheviot Hills, Culver City, Del Rey, Encino, Fairfax, Hancock Park, Hermosa Beach, Hidden Hills, Hollywood Hills, Holmby Hills, La Canada Flintridge, Ladera Heights, Larchmont, Los Feliz, Malibu, Manhattan Beach, Mar Vista, Marina Del Rey, Miracle Mile, Palos Verdes Estates, Pasadena, Pico-Robertson, Playa Del Rey, Porter Ranch, Rancho Palos Verdes, Rancho Park, Redondo Beach, Rolling Hills, Rolling Hills Estates, San Marino, Santa Monica, Sherman Oaks, Sierra Madre, South Pasadena, Studio City, Sunset Strip, Tarzana, The Bird Streets, Thousand Oaks, Toluca Lake, Toluca Woods, Trousdale Estates, Venice, View Park, West Hollywood, West Los Angeles, Westlake Village, Westwood, Wilshire Corridor, Windsor Hills, Windsor Square, Woodland Hills and other areas.
We have appraised countless celebrity, athlete, CEO and other high-net-worth client's estates, and our appraisal experience includes high-value, custom, luxury, architecturally significant and ultra-high quality homes and mansions, as well as high-rise condominium and co-op units. We have also appraised architecturally significant homes designed by Joseph Eichler, Richard Neutra, James De Long, Paul Williams, R.M. Schindler, Reginald D. Johnson, Gordon B. Kaufmann, Richard Landry, and a long list of other noted architects. Our clients expect and we deliver professionalism, discretion, accuracy, and attention to every detail.
Our Chief Appraiser, Jason Fischman, SRA, AI-RRS, ASA, IFA, AGA, RAA, MNAA, HMS, GREEN has completed thousands of appraisals over the past 29+ years, totaling more than $15 billion in aggregate value, and is considered one of the premier appraisers in the state of CA. He is also a speaker, real estate investor/developer, licensed real estate broker, and a designated member of the Appraisal Institute (SRA, AI-RRS), American Society of Appraisers (ASA-RP), the National Association of Independent Fee Appraisers (IFA), the National Association of Realtors (RAA, GREEN), the National Association of Appraisers (MNAA, and Certification in Appraisal Review), and Earth Advantage (Accredited Green Appraiser).
Call us today to schedule an appointment for an appraisal, or with any questions you may have. You may also review our 'Reviews' page and see what others are saying about Jason Fischman and Beverly Hills Appraisal Specialists.
Get a FREE Quote for Your Appraisal
Receive a complimentary price quote for the Appraisal Services that fit your needs.