Pre-Foreclosure & Short Sales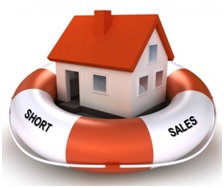 There are unique challenges that are associated with homes in foreclosure. At such times, the home may still be occupied by the homeowner, who is attempting to negotiate a short sale, or it may already be in the possession of the lending institution. In any case, there is a lot to be taken into consideration.
When a property is in foreclosure, there are several factors to be taken into consideration. There is the need to determine the quick disposition value, aka "quick sale", as well as the fair market value. Being able to determine the difference between these values assists in understanding the extent of liability or possible equity.
Distressed homeowners can add an additional layer of complexity to the situation. They may not be cooperative in allowing an inspection of the home. They may have already abandoned the home. They also may have neglected the property over time or even caused minor to significant damage.
For properties that have already been taken back by the lender (REO's), an expedient disposition is generally desired. In any case, a lender will likely want to an experienced REO appraiser to consider one or more value options for the asset:
As Repaired. Estimated market value with the repairs needed to bring the property to a marketable state at full market value – in line with competing homes in the neighborhood.
As-is. Estimated value with no repairs completed.
Quick sale. Estimated value with basic repairs at a minimal cost – to get dispose of the asset quickly, likely a "fixer".
At Beverly Hills Appraisal Specialists, we have extensive experience in appraising distressed properties under a multitude of circumstances. Our short sale, post-foreclosure, and pre-foreclosure appraisal services address the needs of homeowners who are in default, REO (real estate owned) departments of banks and other financial institutions, HUD, FHA, law firms, loan servicers, and asset management companies. Our clients rely on our appraisals to to make more informed decisions and mitigate their losses.
Give us a call today with any questions you might have and also check out our 'Praise' page and see what others are saying about Jason Fischman and Beverly Hills Appraisal Specialists.
Get a FREE Quote for Your Appraisal
Receive a complimentary price quote for the Appraisal Services that fit your needs.