Divorce Appraisals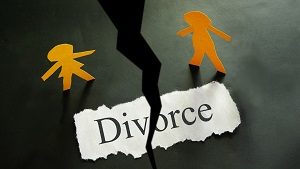 When you're going through a divorce, the judge will usually order an appraisal of the overall assets of either one or both partners (depending on the job situation of both partners and the length of time that you were married.) This appraisal determines the overall value of the real estate that one or both partners owns in order to make an informed division of the two partners' assets. This division is a big part of the divorce property settlement and without a good divorce appraiser to value the real estate assets that will be divided; it is more than possible to lose more than your share in the divorce property settlement.
Both Accountants and Attorneys heavily rely on a good, sound divorce appraisals that are not one sided in order to create a solid case to get you more of the real estate that you truly deserve. A divorce is a difficult time and attempting to calculate the value of the real estate owned by you and your ex-spouse can be very difficult without an experienced divorce appraiser. Your attorney or accountant will calculate the value of your "real property" in order to make a judgment on your share of the overall real estate. They use the real value instead of speculative values for the property because the divorce property settlement must be based on the current Fair Market Value of the property, rather than the amount that the property was originally purchased for. This protects you from losing money, because a house that was bought originally for $200,000, but is currently worth more than this under current market conditions, will be divided up based on the current market value rather than the original value that the property or real estate was purchased for.
In order to properly divide up the assets and real estate that one or both partners currently own, a residential real estate appraisal must be conducted in order to measure the current market value of the real estate. Without a residential real estate appraiser to appraise the current property that must be divided up, the divorce property settlement cannot be completed, meaning that the divorce will not finalize. Since this is such a vital part of any divorce, it is very important to have an experienced divorce property appraiser to appraise the real estate.
Our Chief Appraiser, Jason Fischman, SRA, AI-RRS, ASA, IFA, AGA, RAA, MNAA, HMS, GREEN has been providing divorce appraisals and expert witness testimony in Beverly Hills and neighboring areas for more than 26 years. Jason is a State Certified Residential Real Estate Appraiser, and a designated member of the Appraisal Institute (SRA, AI-RRS), American Society of Appraisers (ASA-RP), the National Association of Independent Fee Appraisers (IFA), the National Association of Realtors (RAA, GREEN), the National Association of Appraisers (MNAA, and Certification in Appraisal Review), and Earth Advantage (Accredited Green Appraiser). Multiple Family Law Firms, Mediation Advisors and individual clients rely on Beverly Hills Appraisal Specialists for defensible property appraisals for divorce matters.
Going through a divorce is tough. When you choose Beverly Hills Appraisal Specialists as your divorce appraiser, you can rest assured that our team of professionals will provide high quality real estate appraisals, while handling your matter with discretion and confidentiality. The ethics provision of the Uniform Standards of Professional Appraisal Practice (USPAP) requires that our clients' matters remain private and we always treat our clients provide our services with courtesy and respect. We are a real estate appraisal company that you can trust during this challenging time.
Contact us today schedule an appointment for an appraisal, or with any questions you may have. You may also review our 'Praise' page and see what others are saying about Jason Fischman and Beverly Hills Appraisal Specialists.
Get a FREE Quote for Your Appraisal
Receive a complimentary price quote for the Appraisal Services that fit your needs.