Bankruptcy Appraisals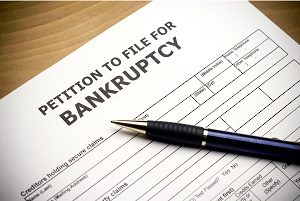 Bankruptcy is a legal procedure to assist debtors in obtaining relief from the debts they are unable to pay, while simultaneously assisting creditors obtain payment from a debtors' remaining property or assets. The decision to file for bankruptcy is naturally difficult and can be overwhelming. The important thing to remember is that you are not alone. According to http://www.uscourts.gov/, there were over 1 million bankruptcy filings in 2013.
If you found this page because your attorney suggested that you have an appraisal done on your property, you have been given good advice. It is absolutely essential to have an accurate appraisal done, so that you can protect your home.
When filing bankruptcy, chapters 7 and 13 in particular, the credibility of the appraiser is essential. As the final arbiter, the judge and/or trustee will look carefully at both the appraisal and the appraiser. This individual will most likely want to see a full interior appraisal, completed by a state certified residential appraiser. He or she will also look at the credentials of the appraiser, and having an appraisal prepared by a designated appraiser will demonstrate your serious effort to get the most accurate appraisal possible.
When you choose Beverly Hills Appraisal Specialists as your bankruptcy appraiser, you can be assured that our team of professionals will provide high quality real estate appraisals, while handling your matter with courtesy and confidentiality. The ethics provision of the Uniform Standards of Professional Appraisal Practice (USPAP) requires that our clients' matters remain private and we take this seriously. We are a real estate appraisal firm that you can count on during this difficult time.
Our Chief Appraiser, Jason Fischman, SRA, AI-RRS, ASA, IFA, AGA, RAA, MNAA, HMS, GREEN has been providing bankruptcy appraisals in Beverly Hills and neighboring areas for more than 26 years. Jason is a State Certified Residential Real Estate Appraiser, and a designated member of the Appraisal Institute (SRA, AI-RRS), American Society of Appraisers (ASA-RP), the National Association of Independent Fee Appraisers (IFA), the National Association of Realtors (RAA, GREEN), the National Association of Appraisers (MNAA, and Certification in Appraisal Review), and Earth Advantage (Accredited Green Appraiser). Multiple Bankruptcy Law Firms and individual clients rely on Beverly Hills Appraisal Specialists for defensible property appraisals for bankruptcy cases.
Contact us today schedule an appointment for an appraisal, or with any questions you may have. You may also review our 'Praise' page and see what others are saying about Jason Fischman and Beverly Hills Appraisal Specialists.
Get a FREE Quote for Your Appraisal
Receive a complimentary price quote for the Appraisal Services that fit your needs.